Providing efficient, reliable and quality services throughout Western Canada
Equipment
Lift Stations, Water and Sewer tanks from 500 to 15,000 Gallon Capacities
Lagrange Mechanical manufactures a variety of lift stations, 500 gallon above ground sewer and water holding tanks, 1000 gallon above ground sewer and water holding tanks, 2500 gallon skid mounted combo holding tanks (2500G water and 2500G sewer), 5000 gallon skid mounted water and sewer holding tanks, and 15000 gallon above ground sewer and water holding tanks.
All equipment is available for rent or purchase.
These tanks are completely heat traced and insulated and are ready for Canadian winters. Our highly trained staff can also deliver and install these units on site anywhere in Canada. Our tanks are designed with versatility and convince in mind with many excellent user friendly qualities.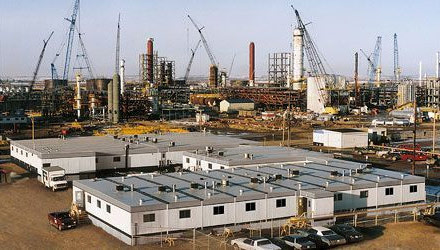 Modular Services
Lagrange Mechanical has a team that is able to provide turnkey modular installations. We offer carpentry services that range from modular door hardware replacement to full kitchen unit renovations.
We have the ability to set 1 or 50 modular units via truck or crane in some of Canada's most remote locations. From here we have the experience you need to seal all joints against the elements, make all mechanical and electrical connections and get the unit move in ready for your client.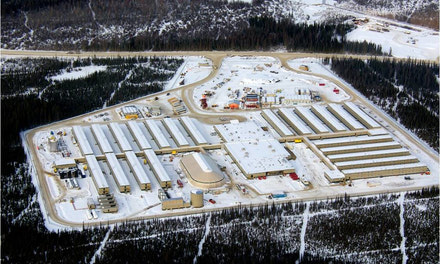 Camp Services
Lagrange Mechanical is able to offer expertise in mechanical, electrical and modular operations. When you are looking for a one size fits all for camp services we can honestly say we do it all. We are able to offer camp services that range from temporary staffing, maintenance contracts, installs or renovations.
Our team will come ready to work with top of the line service trucks that can make it through some of the most rugged job environments, fully stocked carpentry trailers and our partnerships with suppliers across Western Canada.
About Lagrange Mechanical
Lagrange Mechanical is a company that prides on adapting to clients needs. Glenn Lagrange started Lagrange Mechanical in 2005. The intent was to be a simple plumbing company. Over the years Glenn grew the Company by simply always saying yes to his client. This resulted in Lagrange morphing into a modular one-stop-shop.
Today Lagrange is comprised of three managing partners, a variety of skilled trades-persons and a reputation that succeeds. We employ over 60 people. We encourage our employees to be masters of their chosen trade but allow the freedom within their occupation and our employees can speak to how no one day is ever the same.
To date, Lagrange's reputation lies with their provided services. Our dedication to the client and our ability to create what is needed.
Mission Statement
At Lagrange Mechanical we are dedicated to provide efficient, reliable and quality services to meet all our customers requests, while maintaining a safe work environment and top quality product.
* Members of the Canadian Council for Aboriginal Business (CCAB)*